Thermophore Liberty 2 (USA Assembled) ) Moist Heat Pack - Model 155 - X Large 14 x 27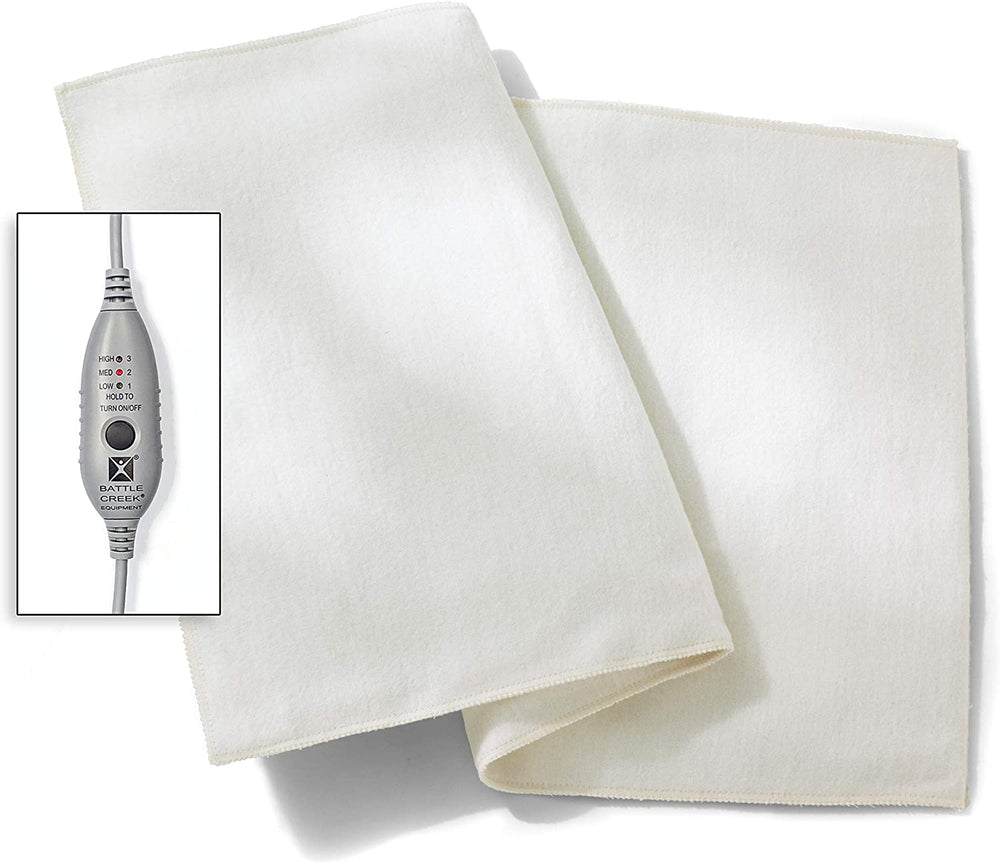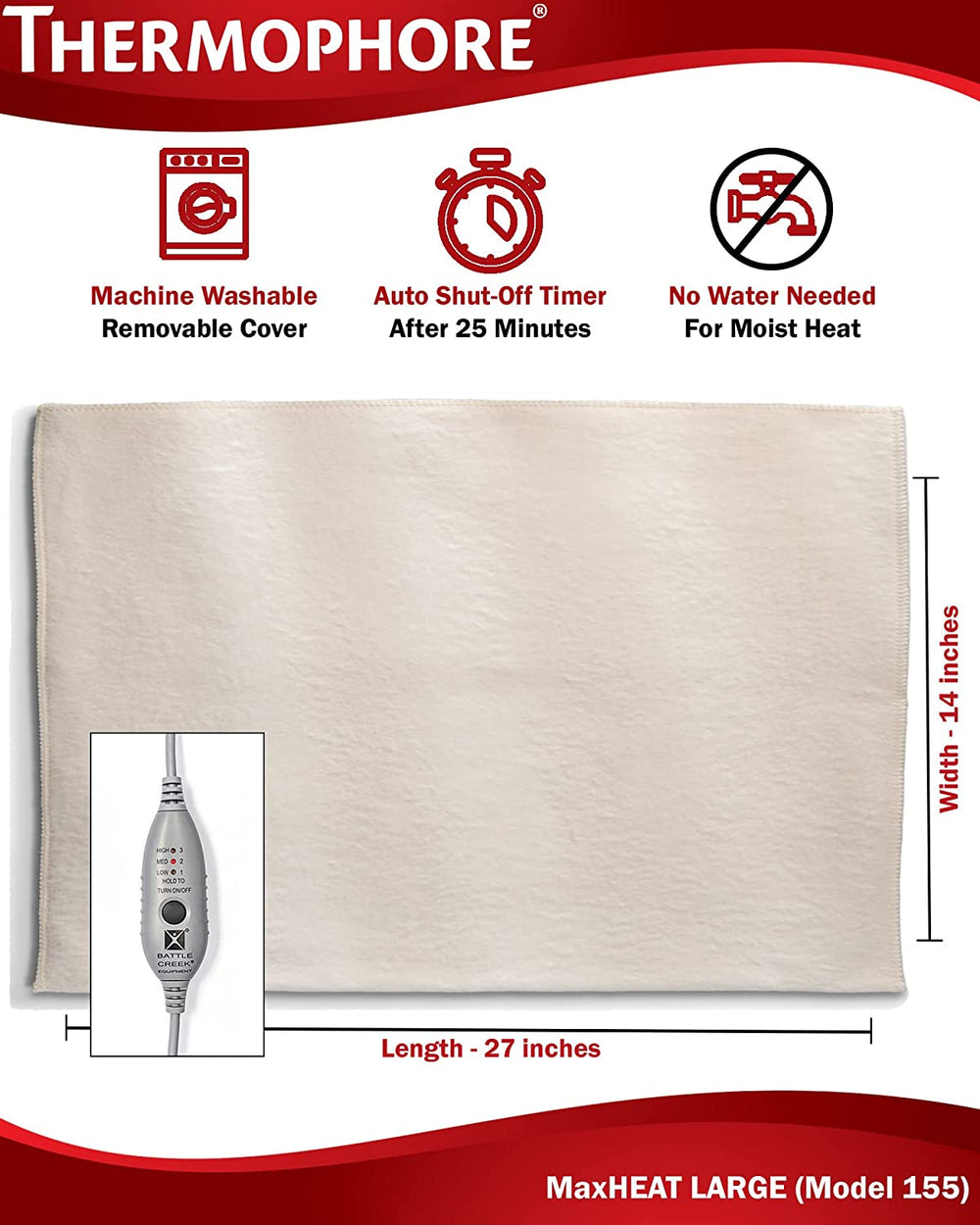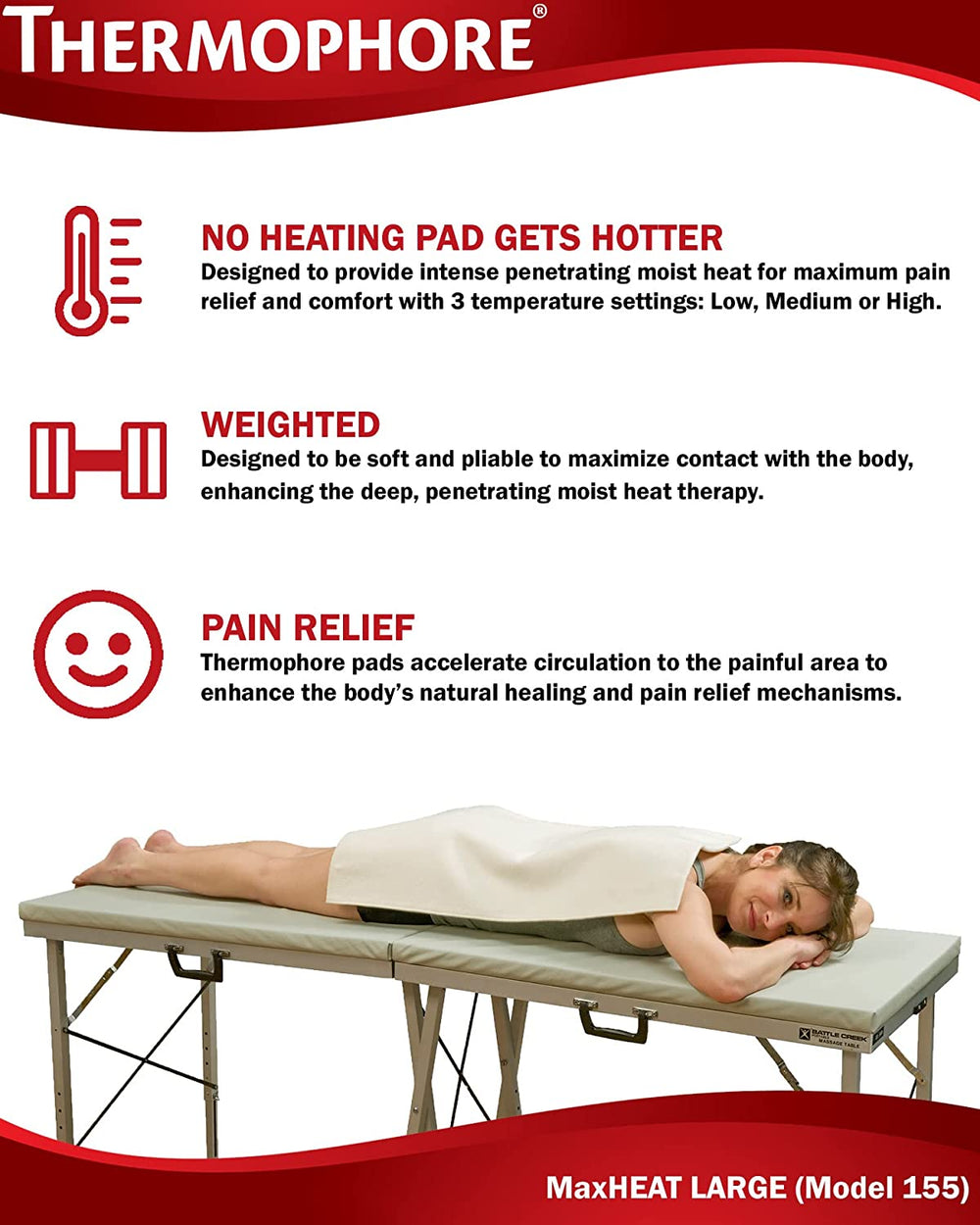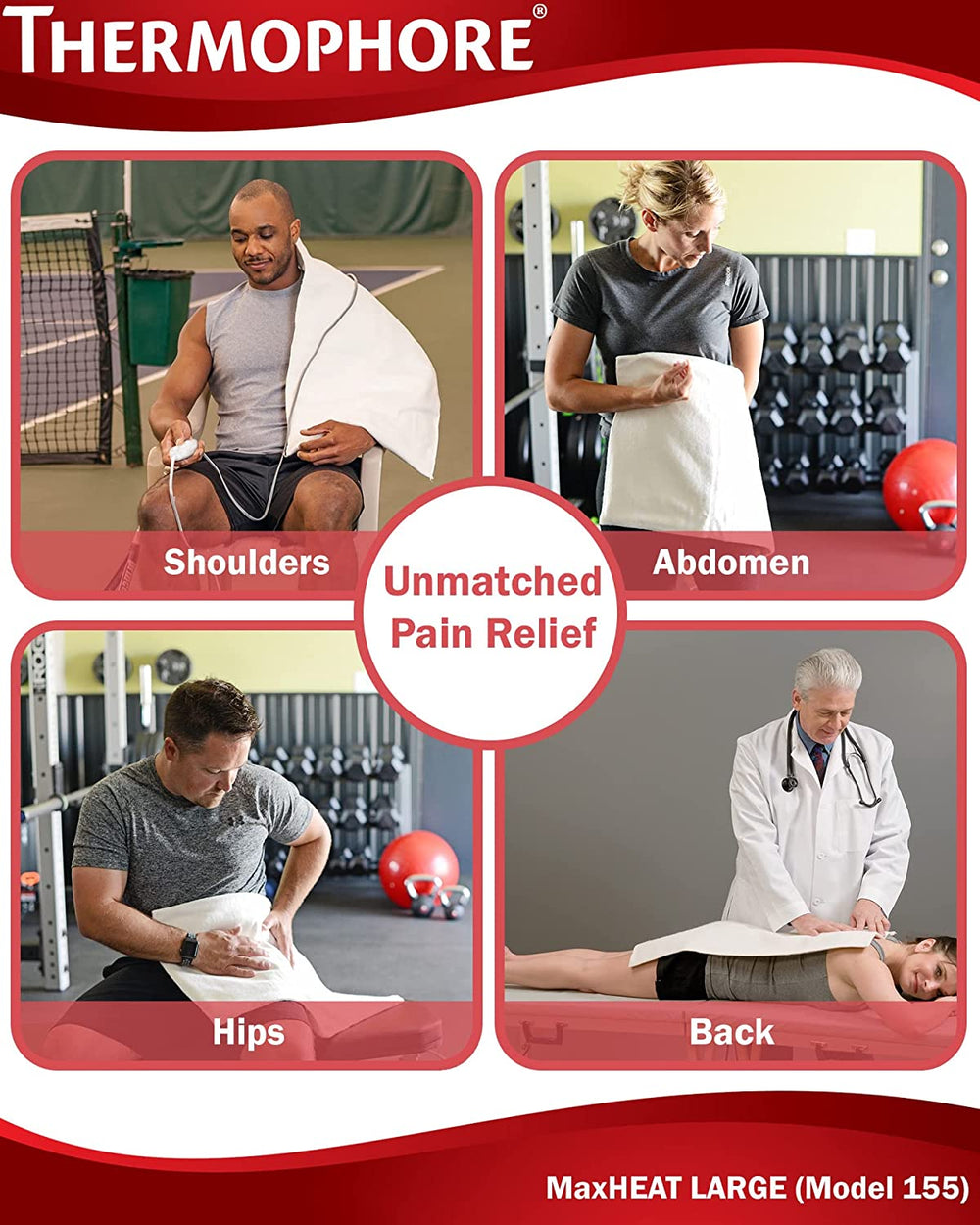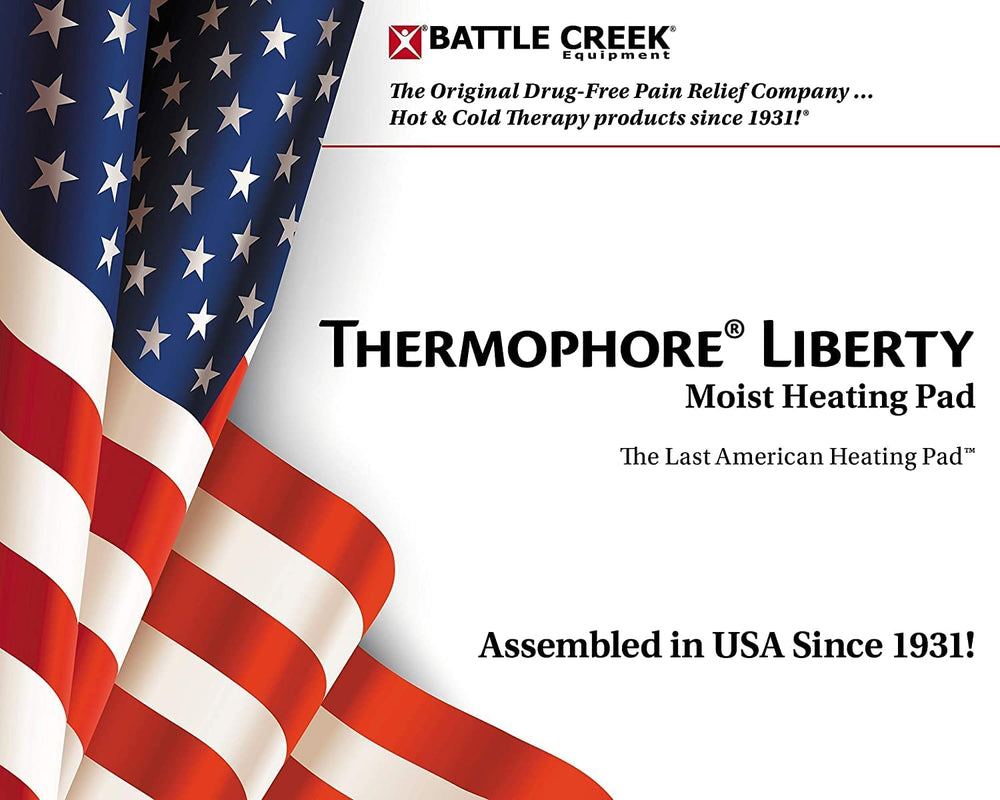 A revolution in pain relief, the Thermophore Weighted Heating Pad surpasses every expectation. Crafted with a pliable design, this heating pad conforms to the body, maximizing its contact for unparalleled relief.
Whether it's the neck, shoulder, back, hip, leg, or knee muscles, Thermophore's heating pad offers targeted comfort that truly makes a difference.
Providing relief from chest congestion, period and menstrual cramps, this heating pad is a must-have for anyone seeking effective, personalized pain relief.
Trust Thermophore's expertise in delivering remarkable pain relief that transforms daily comfort.
Size: 14 x 27 inches
Designed for Back/Hip/Leg/Shoulders
Simple one-touch control features auto-off timer
New Design - Simple one-touch control features auto-off timer.
Produces intense moist heat without adding water.
Fast-acting therapy relieves pain and stiffness for hours.
Max temp:  The pads cans run between 150 to 165 degrees F.
Turns off automatically after 25 minutes.
Assembled in the USA
About this item
The fleece cover with Moist-Sure technology absorbs moisture from the air and delivers heat 27 times deeper than dry heating pads to allow for more effective and penetrating heat therapy. Increases circulation and relieves pain, muscle cramps, and stiffness in a matter of minutes.
Choose between three heat settings: High, Medium, and Low; to find the best temperature for you. For maximum doctor-recommended treatment, there is an automatic shutoff after 25 minutes. No heating pad gets hotter than a Thermophore pad!
Comfortable to use, the Thermophore pad comes with our luxurious fleece cover that feels soft on your body, no matter where you're using it. The washable cover absorbs moisture from the air in between uses. The cover is one of the secrets to why the Thermophore pads have been known as the best since the 1930s!
Thermophore heat packs are 2-3 times the weight of your standard heating pad. The weighted design ensures that the pad will mold to the body and stay in place during use. And by molding to the body, heat is transferred most effectively, delivering unsurpassed deep-heat therapy and relieving your pain.
⚠ This product can expose you to lead, which is known to the State of California to cause cancer and birth defects or other reproductive harm. For more information go to www.P65Warnings.ca.gov