Battle Creek Ice It! Reusable Cold Pack - B Pack Double (Model 523-B)
Features
Stays flexible when fully frozen, to mold around the painful area
Quickly reaches freezing temperature
Maintains low-temperature longer for optimum therapeutic benefit
Non-toxic fill enclosed in latex-free vinyl
Durable enough to be used several times a day
Ergonomic designs for specific areas, such as the neck, shoulder, back or wrist
Size : 6" x 9" x 1.5" (2 Packs Included)
Features
Stays flexible when fully frozen, to mold around the painful area
Quickly reaches freezing temperature
Maintains low-temperature longer for optimum therapeutic benefit
Non-toxic fill enclosed in latex-free vinyl
Durable enough to be used several times a day
Ergonomic designs for specific areas, such as the neck, shoulder, back or wrist
Size : 6" x 9" x 1.5" (2 Packs Included)
Ice It!® B - Convenient size, versatile, for many uses, either by itself or to rotate as a refill in our wrap systems, Ice It!® ColdCOMFORT systems. for continuous, uninterrupted cold therapy.
Features
Stays flexible when fully frozen, to mold around the painful area
Quickly reaches freezing temperature
Maintains low-temperature longer for optimum therapeutic benefit
Non-toxic fill enclosed in latex-free vinyl
Durable enough to be used several times a day
Ergonomic designs for specific areas, such as the neck, shoulder, back or wrist
Size : 6" x 9" x 1.5" (2 Packs Included)
Customers who viewed this item also viewed
The story behind Battlecreek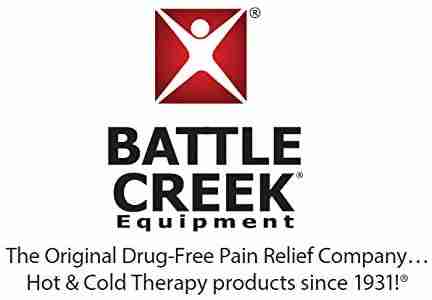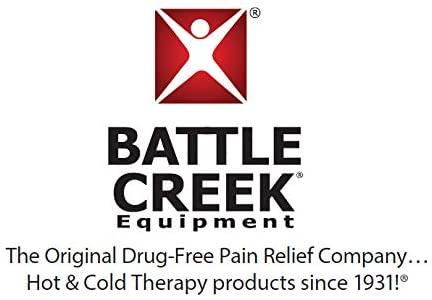 Thermophore.com is owned by Battle Creek Equipment Company. Battle Creek Equipment Company was founded in the late 1920's and incorporated in 1931. It was founded to continue the work of the Sanitarium Equipment Company that was part of the world-renowned Battle Creek Sanitarium, the pre-eminent spa (known as the "Sans") of the late 1800s' and early 20th century.


Battle Creek Equipment Company was founded to sell health equipment and exercise equipment…a radical concept in the 1930's. But the concept of selling great products that provided real health benefits proved a strong concept and the company flourished.

The company is now based in Fremont, IN. where we manufacture the majority of our products today. We believe in American manufacturing and have now for 85 years. The company is now run by the grandson of the founder and remains family-owned. Many of our employees have worked there for over 20 years with some approaching 40 years.

If you are in need of assistance placing an order, or simply have product questions, please feel free to call us. Our friendly sales/customer service personnel will be more than happy to help you.

Since we assemble many of our products in the USA, we know them inside and out. Our trained customer service representatives will be able to assist and answer your questions in a timely manner.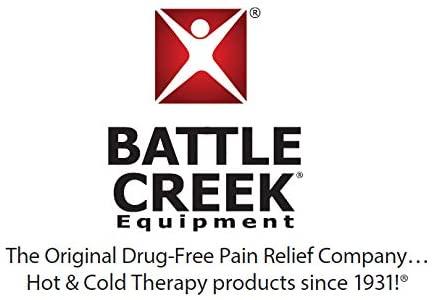 Unfortunately, we are no longer able to repair Thermophore units, because of a variety of regulatory, quality and liability concerns. We do not recommend trying to repair or replace any components yourself, as it may cause a safety hazard. As an indication of our confidence in our products, we have extended our warranty coverage to two years from the date of purchase on all Thermophore units. We will replace any Thermophore pack that was purchased within the past two years and does not work properly because of a manufacturing defect. Please save your receipt to confirm date of purchase. If no receipt is available, we can determine the date of manufacture by the serial number stamped on the heating unit to estimate the date of purchase. Please DO NOT send your unit to us until you call our Customer Service Department at 800-253-0854 for instructions. We can often resolve the issue for you over the phone.

©2021 Copyright. All rights reserved